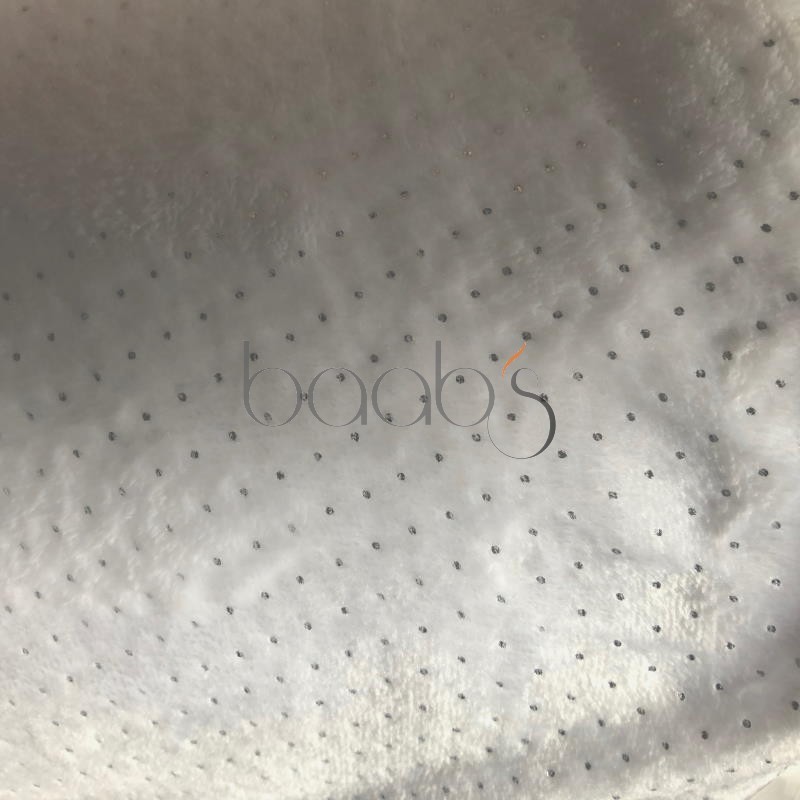  
The Minky Plaid
The minky plaid is an essential for the bedroom and the living room!
Its ultra soft fabric is the companion of half seasons and winter.
Peals free of endocrine disruptors and fabrics oeko tex.

Small cushions: two weeks delay. Poufs: 2-4 weeks approx.
Just such a soft plaid in its smooth/sequin version, or almost like a weighted blanket in its zig-zag version
In Zig zag version, it is heavier. I had read one day that there were weighted blankets, especially for children with autism or spraying ASD. I had thought "yeah..." The other night I was too cold, I took the giant plaid, double bed size, folded it in half and put it on my duvet. Not only is the heat brought in magical, but it is true that the weight, which is said to de-stress and help to sleep better, brings a real plus, the sleep is deeper.
In the glitter version, it has a smooth side, the other with glitter. By default, the beautiful side is the sequined one, but if you have preferences for the direction of the hems and want the beautiful side to be the smooth one, let us know by email or phone when ordering!
Blanket washable at 40°/60°
In short, an essential, for either or as a gift
Data sheet
Size

140cm / 200cm