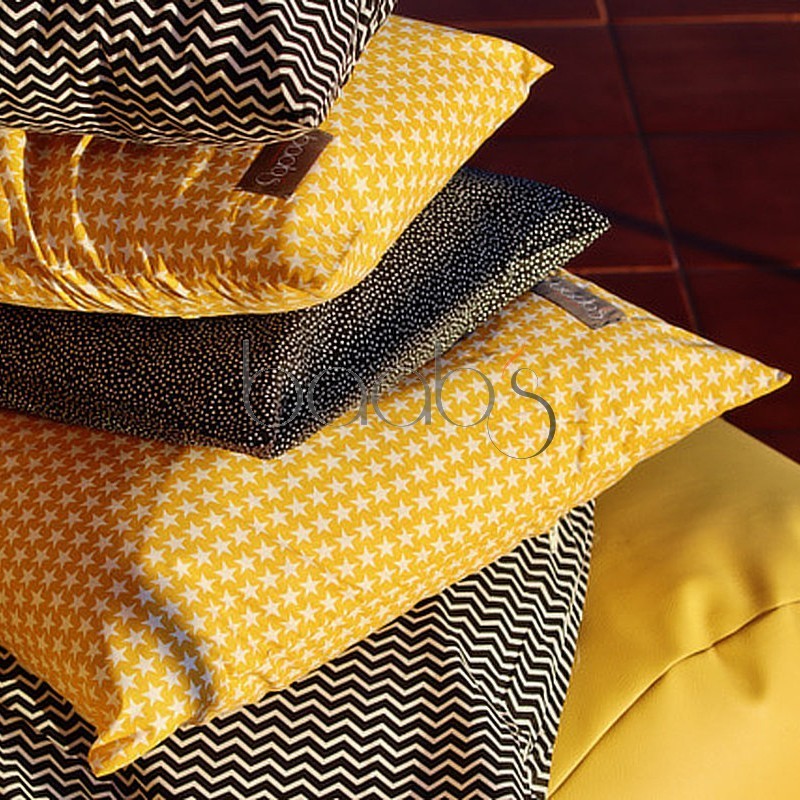  
The Little Pillow
In 40cm by 40cm, a small standard cushion. Or almost. Because inside you can surprise by choosing ultrafine microbeads or ecographite. And that changes everything...
Peals free of endocrine disruptors and fabrics oeko tex.

Small cushions: two weeks delay. Poufs: 2-4 weeks approx.
A classic cushion that matches your world. How will you take it?
Removable and washable, it will be a small pillow or a cuddly toy, or pillow-doudou for children with our very soft fabrics and our very "tactile" filling materials such as ecographite, or simply a decorative cushion on the sofa. Or just a pretty classic decorative cushion with kapok in it (so a real cushion)
Refillable cushion (except for kapok which does not collapse by definition. Whereas polystyrene or ecographite microbeads, composed of 80% air, can collapse over time) to increase its lifespan or simply modulate the density depending on what you prefer. Washable cushion and cover
In short a cushion. Point.
Data sheet
Weight

Entre 200gret 1,5kg selon remplissage

Compositions

Housses okotex coton-minky-outdoor, garniture aux choix

Size

standard 40/40cm

Entretien

Housse lavable à 60°. Coussin mixte lavable à 40°, coussin microbilles graphite ou polystyrène 60°

Qualité

Rechargeable et modulable ( sauf kapok). Housse externe amovible