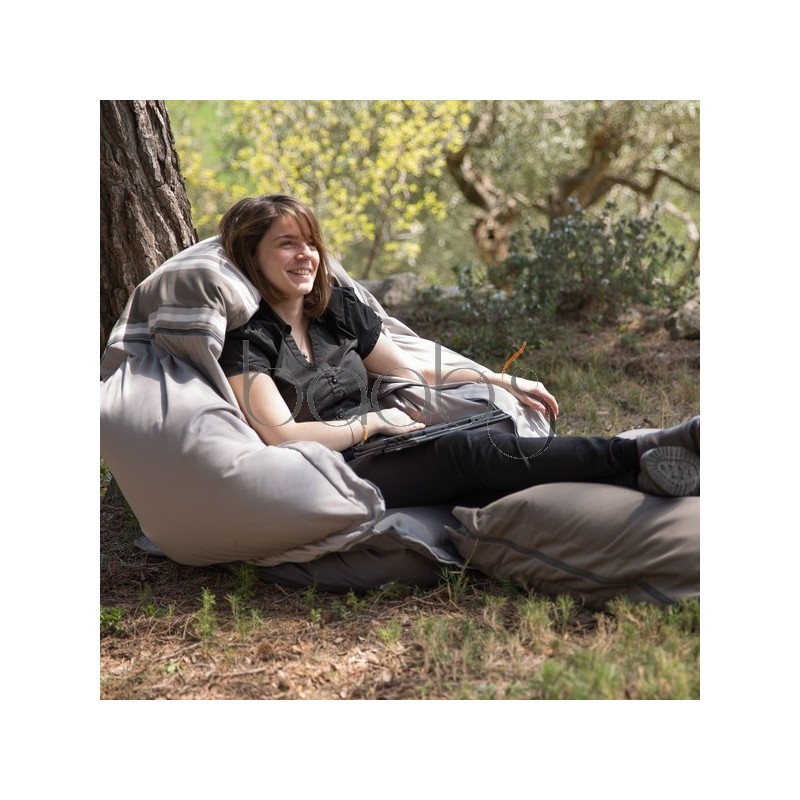  
Le Patch
The modular pouf to which you give your shape, like a building game, and in which you are well because it does not go down like an unformed pouf. Choose your colors, your filling, and compose your Deco, your reading and cocooning corners. Sold individually. Cushions that zipped each other. Put inside or outside on the terrace. To connect between them.. to disconnect.
Nos billes sont sans perturbateurs endocriniens et nos tissus okotex.

Envoyés dans la semaine sauf pour l'option sur-mesure dont le délai est confirmé par mail.
With these cushions you invent the playground of your children, their hut, their poufs or your custom chairs and headboard!
Products to be matched:

- The Cubes to make your sofa or sunbathe

- The Mini Cubes for your Mini Me

- barrel. We still don't know if it's a stool or a poof. One hesitates

- cube

Our patches are made of dry and UV-resistant fabric. They are not meant to stay out all year, but will happily accompany you on the terrace and you will be perfectly comfortable if the children take them to the garden.
Rechargeable cushion to increase its life or simply modulate the density depending on what you prefer. Removable. It is recommended to wash the covers with a sponge rather than a machine to preserve the Teflon coating.

Choose your cover in stock or customized to your colors and your filling
In brief between the pouf and the cushion, it is really a creative universe in which you enter with these cushions.
Video put a cover on a patch CUSHION
Data sheet
Size

69 cm / 69 cm

Compositions

100% dralon déperlant ökotex

Entretien

Lavable à 30°